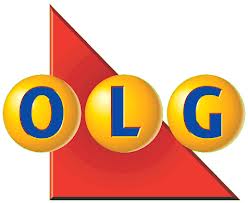 In the gambling world, it's extremely important that measures are put in place to help prevent under-age and problem gambling.
It's also critical that help is available for people who have compulsive gambling issues so that they are not being exploited. The Ontario Lottery and Gaming Corporation has received a very important award for their work in this area. That award is from the World Lottery Association, and it's the 2014 Best Overall Responsible Gambling Program award.
This award is presented every other year when the World Lottery Association meets. The meeting happened in November this year, and a number of rewards were given. It's important to note that the highest prize available is only made available in the first place to operators who have the WLA's highest level of certification. This is known as a Level 4 certification, a certification which the OLG has. This just goes to show that they are doing their part in a major way, and that's being recognized on an international stage.
With the new Ontario online casino site, Play OLG set to launch any day now, the award winning Responsible Gambling Program will be exposed to a new type of player - the internet user. British Columbia's Responsible Gaming Program administered by the BCLC has received accolades for it's ability to transition it's program from land based casinos to include the new-age internet customer and Ontario will soon be under the microscope to ensure it also has a successful transition.
Hopefully, the province will look beyond this social program to use some of the anticipated online gambling revenue to invest in other social programs. Microgaming, for example, is an online casino software developer that generates revenue from the hundreds of it's software licencees and they has a program named PlayitForward which donates a portion of it's revenue to a variety of social programs in the UK. These programs include charity, sports, education, health and other community services. There is the Microgaming Health & Care Trust which funds a number of non-profit health care organizations. They also have the Ambassador Initiative which gives funds for sports teams and athletic scholarships.
While Microgaming's programs are primarily available in the United Kingdom, they have projects in the works that will allow them to expand their reach on a global level. It's good to see that they are continuing to push in this area instead of just being satisfied with helping out the community on a local level. Companies like this are what we need more of in the online gambling industry because they care about coordinating efforts for the greater good of society. Overall, we hope the OLG can learn from it's internet predessors and contribute towards new social programs that are in dire need of funding.