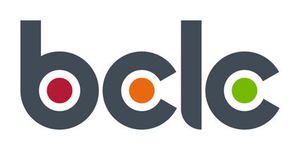 Bally Technologies, a slot machine manufacturer, has partnered with the Ontario Lottery and Gaming Corporation (OLG) to provide solutions for casino gaming systems.
This deal will allow OLG to continue with its plans to modernize the different casinos throughout Ontario. Under the Conduct and Manage section of Canada's Criminal Code, these updates must be put into place in order for the casinos to be considered in compliance with the regulations. Bally will be responsible for providing leading gaming systems to all casinos throughout the provide and for helping each casino implement new gambling tools. Robert Parente, Bally's Senior Vice President of North American Sales and Corporate Marketing, expressed his excitement about the partnership and reiterated that Bally is dedicated to creating the best and most responsible gaming industry in Canada.
Bally offers a number of different slot data systems. The first was introduced in 1976, and since then, the company has worked to create new and better software. Today, they offer a range of products that help casinos retain customers, manage finances, spot trends, reduce risk, and increase security. Bally's software has been designed to be flexible yet stable. Their systems can be scaled to fit casinos of any site and is currently in use by both small businesses and large corporations like Caesars Entertainment.
Great Canadian Gaming Corporation Renews Deal with BCLC
In another partnership move, the Great Canadian Gaming Corporation announced that it would exercise the renewal option in its contract with the British Columbia Lottery Corporation (BCLC). This extension will see Great Canadian Gaming remain as the casino operator of Fraser Downs Racetrack and Casino until March 31, 2024. Fraser Downs, which is located in Surrey, is planning to begin renovations as early as next year. Great Canadian Gaming will assist the casino in completing marketing research to determine the exact sale of these renovations. Rod Baker, CEO of Great Canadian Gaming, stated that the company was happy to extend their contract with Fraser Downs and will be looking forward to participating in the renovation of the business. They have operated Fraser since 2005.
Great Canadian Gaming Corporation manages properties in Ontario, British Columbia, Nova Scotia, and the United States. They have been in the casino management industry since 1982. Originally managing midway games at fairs and operating temporary charity casinos, Great Canadian Gaming opened its first permanent casino in 1986. The company has continued to partner with more casinos over the years and now operates 13 different properties.