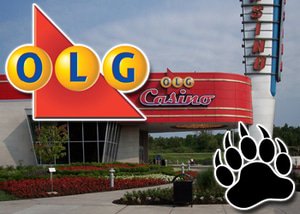 Ontario's Lottery and Gaming Corporation OLG has decided to walk away from plans to re-brand and incorporate horse racing in its name. It is not the first time that changes in some shape or form have been considered, although last time they did follow through with their intent.
What's In A Name?
Nine years ago in 2006 OLG decided that they wanted to drop the word 'Corporation' from their logo and have it completely removed. This was duly accomplished at a cost of $6 million and as recently as just a couple of months ago they have been considering a further rebranding facelift. This time with the intention of refreshing the brand to integrate horse racing, according to a document published in April.
However, once Ontario's Legislative Assembly at Queens Park had done their due diligence and discovered such a rebranding would cost significantly more than the $6 million previously incurred under the then premier Dalton McGuinty, it was decided that this was not a viable option.
Tony Bitoni spokesman for the agency confirmed that OLG would not now be changing their name, nor would there be any rebranding. Interestingly what he did add was they were now in consultation with the horse racing industry, to explore 'horse racing' branding options. This he went on to say, was all part of the agency's commitment to horse racing being integrated into the provincial gaming strategy.
As well as Ontario's Lottery and Gaming Corporation making strides into horse racing they have also been inviting bids from the private-sector for their $3.3 billion lottery business. The agency issued RFP documents i.e. Request-For-Proposal documents last September to potential service providers they considered as pre-qualified.
Currently GTECH-Scientific Games and The Ontario Teachers' Pension Plan are the only two with qualified bids in what is now a closed auction since the withdrawal of Rogers Communications. G-Tech is a joint venture between U.S. based SG known as Scientific Games, and the Ontario Teacher's Pension Plan who bought the Camelot Group in 2010, are one of the largest lottery operators in the world. Which business OLG will conclude first remains to be seen.