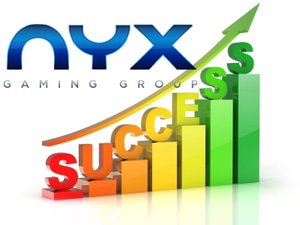 In a recent announcement, it's been said that Chartwell and CryptoLogic are going to be sold from Amaya to the NYX Gaming Group.
Lots of major business deals have been happening for Canadian online gambling companies over the past few years, and a number of them have come together to lead to the purchase of CryptoLogic and Chartwell by the NYX Gaming Group. This is going to help their online casinos quite a bit because of the increased depth of games that they'll receive, which is a proven portfolio that has stood the test of time.
With CryptoLogic in particular, it was purchased by Amaya after being in the red for several quarters in a row. Once known as the most popular casino software provider in the world, CryptoLogic's fall from grace and its subsequent purchase by the Amaya Gaming Group was largely due to mismanagement, as opposed to any sort of lacking quality on the part of the software itself. This is a very important point to note because the strength of the library of games that NYX casinos are going to gain from this deal are pretty important. It's also worth noting that the software from Chartwell isn't too shabby either.
What's In It For NYX Casinos?
NYX casinos have a particular problem that many providers are having. They're putting out some very high-quality games that players love, but the total volume of their game selection can seem somewhat lacking compared to some casino software providers that have hundreds of titles to offer. What NYX casinos are getting from this deal is a boost in the number of great games that they have available with the extensive libraries of both CryptoLogic and Chartwell, and that's worth a lot at this point since it helps to keep them on the map and make them more competitive with larger companies that have a longer history in the industry.
What's In It For Amaya?
The Amaya Gaming Group, on the other hand, is getting a good amount out of this exchange as well. They've been at a strategy that involves selling off some of the companies they have purchased over the years. These companies are worth more than they were at the time of purchase (CryptoLogic especially) thanks to improved management and restructuring, and now they're going to cash in and profit the difference.