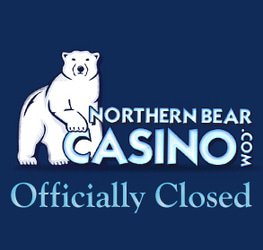 While the Northern Bear Casino may have provided gambling services to players for more than two years, it's not going offline permanently.
The announcement was made by Bernie Shepherd, the CEO of GEObet gambling Network. He has stated that Northern Bear will be indefinitely suspending all of its operations effective immediately. He went on to state that the online gambling industry is simply very competitive and that it costs a lot of money to operate an online casino. Shepherd and others who worked with him have claimed that the website was Saskatchewan's first online casino, although the title seems to have been self-awarded.
While the casino didn't actually create any jobs or bring in any revenue, Shepherd has gone on record as saying it was a success. The casino was one of the casinos operated by the First Nations. It was, Shepherd stated, a shining example of exactly what can be done with the people of the First Nations exercise their rights. These rights have been fought for over the years, and while there have been some setbacks, there have also been a number of wins.
Shepherd, a former White Bear First Nation chief, has been one of the major players in the establishment of these casinos in Saskatchewan. He's also no stranger to running casinos, which is why some were surprised when he announced that Northern Bear was closing. In the early 1990s, Shepherd had started a brick and mortar casino on a Carlyle reserve. However, the RCMP later seized the slot machines. Negotiations followed, and in the end, gambling regulations were expanded. Much of that was due to Shepherd's hard work. While the Saskatchewan government owns several casinos on reservations, the Federation of Saskatchewan Indian Nations owns those that sit on White Bear First Nation and a number of others.
While players who often played on Northern Bear's website may be sad to see the site go, Shepherd himself reminded everyone that there are many other online casinos out there.