No winners on Valentines Day Lotto Max Worth $50 Million
By:
Russell Potvin

, Thurs. Feb. 13, 2014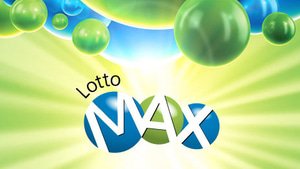 The national lottery had a wopping $50 million jackpot to give away on Valentines Day but no lucky Canadian won the prize.
The jackpot will continue to roll over into the following week. The previous draw on February 7th worth $40 million also went unclaimed. The exciting news is that the February 21st Lotto Max jackpot is now worth $60 million!
The Lotto Max rules state that any jackpot over the $50 million amount will be added into a secondary prize pool. This means that there is at least 10 separate $1 million prizes to be won by players whose numbers match the Maxmillion game. All ticket purchase up until 9pm on Friday, February 21st will increase the number of Maxmillion prizes up for grabs! The OLG draws an additional 7 numbers between 1 and 49 to determine the winners of the Maxmillion prizes. These prizes cannot be shared by winners.
Lotto Max players can also win the ENCORE prize pool that is separate from the main jackpot pool. Players pay an extra $1 to compete in the ENCORE bonus round. A player in Oshawa won $100,000 on the Feb 7th ENCORE draw.
Here are the results of the February 14th draw:
Ontario

Lotto Max: 06 08 11 16 17 19 24 Bonus: 29
Encore: 1 8 9 5 2 0 4
Quebec

Lotto Max: 06 08 11 16 17 19 24 Bonus: 29
Extra: 5207727
British Columbia

Lotto Max: 06 08 11 16 17 19 24 Bonus: 29
Western Canada

Lotto Max: 06 08 11 16 17 19 24 Bonus: 29
Extra: 1 9 6 4 2 8 0
Atlantic Provinces

Lotto Max: 06 08 11 16 17 19 24 Bonus: 29
Tag: 3 6 4 2 6 5