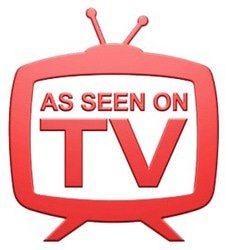 Interesting changes are coming to gambling advertising in the UK, and this could affect Canadians in the future.
In the United Kingdom, there have been a lot of changes happening in the online gambling world particularly regarding the advertising side of things. To keep ahead of government-mandated regulations, many operators have banded together to make agreements with each other to stop certain types of advertising. Along these lines, there are four major operators who have decided to come together and stop television advertisements during certain times for no deposit bonuses which are typically portrayed as free money when a player signs up for an account.
The United Kingdom's Gambling Commission has been pushing new standards for licensing as a sweeping measure for what they're calling their social responsibility agenda. To stay ahead of these standards, many operators have been forming partnerships to adhere to their own advanced standards. The idea is that the industry can police itself better than he government can, and they feel like the less government interference, the better. Overall, it's not clear if this strategy is working since there hasn't been enough time to tell.
For Canadian players, you'll probably notice that the ads you see are usually based around a different approach since they can't advertise for real money games. Known as the ".net" revolution, around 2007 or 2008, operators formed play money-only versions of their sites that end in ".net" that they can advertise. It's effectively advertising for the paid games since everyone knows that the idea is just to get the brand out there, but this same approach is used in many other areas of the world like the United States as well.
Generally speaking, the Canadian government could put an end to this type of advertising in the future if they took a more straight-forward approach to regulating the industry. Instead, they allow the provinces to make their own rules with their own gambling commissions, so there aren't any unified rules for the country as a whole. While some people see this as a bad thing, one good piece of news is that it makes it easier for players to have access to a wider range of gambling experiences.