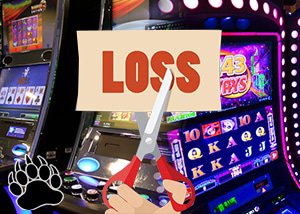 The UK Gambling Commission has issued new slots restrictions in a bid to make online casino games safe and less intensive. Many Canadian players who gamble online at UKGC licensed casinos will be affected and these new slots restrictions may in turn spread across other commissions.
The new restrictions on slots will see the introduction of a limit placed on the speed on reel spins as well as permanently banning features that speed up gameplay or celebrate losses as wins. Operators will have to clearly display total losses or wins to slots players and these new rules must be implemented by the 31st of October 2021.
Up to 70% of Casino Games To Be Affected by New Slots Restrictions
According to the UK Gambling Commission, these new restrictions are in response to online slots games and their growing popularity among gamblers. Slots account for almost 70% of all online casino games and have the highest average losses per player. In terms of figures, UK players in 2019 spend a massive £2.2bn on slots. The UK Gambling Commission has already cracked down on fixed-odds betting terminals in bookmakers where customers could play casino games in their stores. They have now set their sights on bringing these restrictions online targeting slots games. The slots restrictions have been set in place to help reign in the addictive power of slots in a bid to help customers spend less and it has been stated that the slots features being removed or more closely controlled have been found to be associate with binge play, loss of player control, and increased intensity of play. Some feel the introduction of the slots restrictions can help introduce greater protections and reduce the risk of gambling-related harm.
Not everyone is in favor of the new gambling regulations and some British MPs have criticized the Commission saying they weren't equipped to deal with gambling online due to their small size. The restrictions being imposed on slots games could also have a knock-on effect on software providers who will have to limit the features they build into their games.
Further Online Gambling Restrictions to Come
Later this year, a ban on gambling companies being able to sponsor attire worn by football and darts players may come into effect. This is set to be very unpopular with sporting authorities who rely on the income this sponsorship brings.
The UK Gambling Commission is also introducing a ban on reverse withdrawals. This is a function often used by online casinos where players can reverse their decision to withdraw winnings and use it to play more games instead. According to the Gambling Commission, reverse withdrawals present a risk to players and offer the temptation to continue gambling.
In the past year the UK Gambling Commission has raised the age limit for those wishing to play the National Lottery as well as banning the use of credit cards as a means of depositing funds into online casino accounts.
While this is all being done to promote responsible gambling and keep players safe, we have to wonder if it is a step too far and if they could inadvertently remove the entertainment value associated with online gambling.