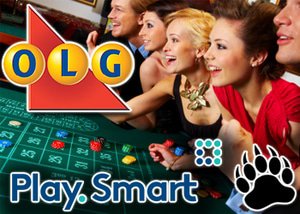 So the question begs to be asked, if one buys more lottery tickets for the big jackpot, does it increase the chances of winning?
In reality is there really such a thing as a "hot" slot machine ? These are just some of the questions that go through players' minds as they enjoy one of their favorite pastimes, and now answers to these questions along with many others can be found by using a new program called PlaySmart, which comes from the Ontario Lottery and Gaming Corporation, otherwise known as OLG.
PlaySmart is designed to help the Canadian gambler do exactly what its name implies, and is a suite of innovative resources that will provide OLG customers with advice information and tools, to help them play smart. As recognized and accredited Global leaders in Responsible Gambling (RG), the program has been designed by OLG to become Ontario's most comprehensive and relevant gambling education resource.
A Resource To Help Gamblers Better Understand Key Concepts.
The goal of this new initiative is to help gamblers both new and experienced to come to terms with key concepts of gambling, including how games work and how to make informed judgements based upon one's play budget. Over the coming years OLG will expand the operation and will add further resources to what they already have.
OLG's Executive Director of Policy & Social Responsibility Paul Pellizzari says that PlaySmart builds on the company's years of experience managing and developing Responsible Gambling programs, and that it's important for all players to realize how they can benefit by better understanding the games that they play. OLG want to provide accurate information to the right players at the right time, so they can play smart at the same time keeping gambling fun.
OLG is a provincial agency specifically responsible for gaming facilities including the PlayOLG online gaming website, the sale of lottery games and delivering Bingo, as well as other gaming products across the province at Charitable Gaming Centres.
Since the mid-seventies the Ontario and Lottery Gaming Corporation has provided over $40 billion to the Province of Ontario and its people, and annual payments have helped support hospitals with research, treatment and prevention of problem gambling, through provincial and local charities and the Quest for Gold program.
This program will be a valuable addition, and its inception will further aim at steering players in the right direction by gambling responsible. Also charitable gaming centres throughout Ontario will be redeveloped as PlaySmart Centres, so people make better informed decisions about gambling.