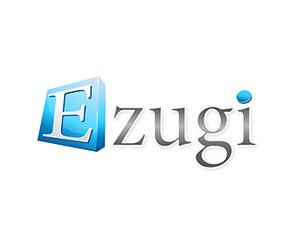 The world's biggest casino table game is set to get even bigger with Racing Card Derby and Ezugi partnering to bring Knockout Baccarat to a bigger audience.
Knockout Baccarat is immensely popular in the Asian market, allowing for players to generate increasingly larger wins as the game goes on. The timing of this deal couldn't be better with so many people's eyes on the game after Lin Haisan, an example of extreme high roller players, took home what is hailed as the largest Baccarat win ever from the World Series Baccarat Championship, approximately $13 million USD.
The version of the game that these partners are ringing to Ezugi's user base allows players to bet on the winning totals, further increasing how much they are able to take from a single round and compounding the potential wins as the game goes on. Now that this game is coming to a wider audience, Mathias Larsson, the software provider's business development director is hopeful that the game will continue to grow as it has in brick and mortar casinos. He said, "Knockout Baccarat has been proven to increase Baccarat revenues for land-based casinos, so we are excited to be able to deliver the game to online operators as well."
These optimistic sentiments are mirrored by Racing Card Derby's CEO, Anthony Brown: "The success of baccarat is quite clear with the highest casino revenue of any table game. The added bets are popular with land-based casinos and the alliance with Ezugi will allow players access online to a full range of new betting options, while playing their regular baccarat game. Knockout Baccarat side-bets add to the player excitement, increases the casino turnover and ultimately makes for a more engaging baccarat game. We look forward to the launch of these options on the Ezugi live-feed platform."
With this deal on the move, players around the world will be able to get in on the excitement from the mobile tablet and phone platforms as well as desktop mobiles, meaning that wherever Ezugi operates, the game will be live and bringing new heights of Baccarat exhilaration to players internationally. A broader spectrum of choices for wagering and the competitive spirit make this a game to watch as it explodes around the globe.