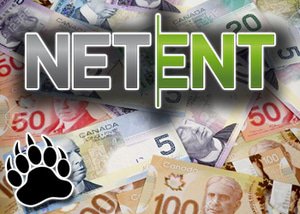 NetEnt has shown a significant growth in both revenue and profit for 2015 and 2016 is off to a great start too.
NetEnt unveiled their profits and revenues for 2015 which has shown that better gaming does indeed begin with the online casino game developer. Net Ent released figures that show that their full year revenues for 2015 amounted to $134.9 million. This is a massive 33% increase on the previous year.
The financial growth is for all their products in the digital casino entertainment area. There was an increase of 53.5% for operating profits, and margins for operations also increased to 35.5%.
Per Eriksson, Chief Executive and President of NetEnt had this to say: "2015 was yet another fantastic year for NetEnt; continued growing demand for digital casino entertainment and for our products helped us reach new records levels in terms of revenues, results, and cash flow. We continue to deliver on our long-term strategy for profitable growth with new products, new customers, and new markets."
He also added that, "Customer satisfaction is the foundation for our long-term growth and our approach is to have a business partner mindset for shared success. There is a clear trend in that people spend more and more time and money online, consuming digital entertainment including online casino games. The global online gambling market is supported by ongoing migration from land-based gaming. We will continue to focus on premium digital casino solutions, solutions that enable success for our customers."
2016 has started out really well for NetEnt too with the successful release of their Guns N' Roses slot machine, but will this last? Despite strong growth numbers for 2015, NetEnt opted to close key grey markets in 2016, including Canada and France, for the opportunity to enter the regulated US market. Such a move will likely hinder profits in 2016 considering the only legal US market NetEnt will enter in 2016 is the single state of New Jersey.