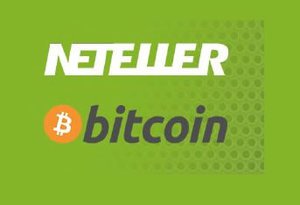 Bitcoin is a very hot topic in the online gambling world, and it just became bigger after a deal between Neteller and Bitpay was inked.
Neteller is on a roll this week. Their parent company Optimal Payments has recently purchased Skrill, and now they have made a deal that will allow them to do transactions using bitcoin. This comes through a deal with BitPay, a service provider for bitcoin transactions. Now players will be able to use bitcoin to fund their accounts, and this is a pretty big deal for obvious reasons.
Known as crypto-currencies, virtual currencies like bitcoin have been hailed as a safe and anonymous option for online gambling where security is seen as being pretty important. Neteller made a pretty big statement around the middle of last year when they completely wiped out any possibility of people using bitcoin to fund their accounts with some major changes to their terms and conditions. Those changes are going to be gone since they apparently changed their minds.
The bottom line is this: Neteller has been a bit somewhat dormant while competitors like Skrill and new technologies like bitcoin have slowly gained a lot of ground. Inside of one week, they've completely laid waste to the online gambling payment provider world by buying one of their biggest competitors and adding in usability for the most important crypto-currency available today. This kicks them way ahead of the closest competition which is exactly where they were just a few years ago. Through innovation and strategic business moves, they're maintaining that top spot.
So why go with bitcoin now? One possible explanation is that Neteller has had a hard time expanding to Asian markets. Because the crypto-currency is particularly popular there, it's not hard to imagine that they believe it will gain them ground in that part of the world as they look to expand even further than Europe. It's also important to note that they're the first major payment processor to accept bitcoin at this point, and that's a pretty big deal in itself. Whether that is worth the risk is yet to be seen, but we'll just have to watch and see what happens over the next several months to know if it was worth it.