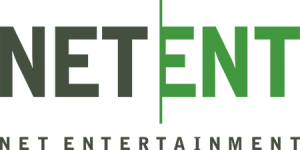 When you look at the history of the software side of the online gambling industry, you see a few patterns emerge.
You have different companies trying to out-perform each other by showing players the advantages of playing with them and the disadvantages of playing with the competition. When one company would come out with something that really attracted the players, the others would copy it or borrow from the idea to produce their own version to try to even the playing field. However, when an idea changes the entire fabric of the industry itself, then it takes more than just copying the concept to catch up.
Net Entertainment has proven this in a major way over the past several years. They are the reason why it's no longer a big advantage to have more games available than the competition because they have showed that having more games doesn't matter as long as you have games that are superior in quality. It's this quality-based approach that has watched them to rocket to the top of the field, and this same approach that has landed them their very first land-based games deal.
With a deal through William Hill's land-based operations, they will have games available in more than 2,300 land-based gambling establishments in the United Kingdom. With each location known as a licensed betting office, or an LBO for short, games are made available to players in safe, controlled environments. William Hill will be serving up NetEnt games at these locations, and there could be more land-based deals in the works for Net Entertainment because their games are just that good. They have caused a paradigm shift in the industry, and this business will never be the same because of it.
Their approach has been relatively simple. Companies that have been around longer have the advantage of more titles to offer players. However, many of those games were built with old technology. Instead of trying to catch up in the quantity department, a feat that they would never be able to accomplish, they focused on putting together some of the best games to ever be released using cutting-edge technology and fresh approaches. This has led to them becoming a serious contender for the top software provider spots, and it's also lead to industry giants like William Hill working with them closely in both online and land-based deals.