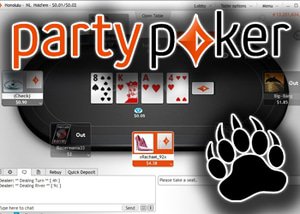 Nearly a quarter of a million dollars was awarded to Sheraz Nasir, first place winner in the 2015 edition of the WPT Canadian Spring Championship tournament.
An accountant from Edmonton, Alberta was the last man standing in the 2015 WPT Canadian Spring Championship this year, and he took home a sweet $237,390 for his trouble. This tournament happened at the Playground Poker Club in Montreal, Quebec, and it came with a price tag of $1,100 for entry into the event. A total prize pool of $946,063 was up for grabs, and a total of about 25 percent of that was paid out to the winner.
The final hand of the tournament saw a raise and a call preflop between Sheraz Nasir and Lu Zhang. The flop came Jd6s3s with a high card and a flush draw. It checked through to a 6h turn. Nasir bet 500,000, just under half of the pot, and Zhang pushed over him. Nasir made a strong call with 2s2d against Zhang's As2c. While this might seem like a dead loser for Zhang, he actually has slightly more than 20 percent equity in that spot. You have to remember that the three aces in the deck aren't his only outs: He can also win with any jack or three since he would end up with a higher two pair. Nevertheless, Zhang busted out and picked up $166,402 for his second place prize.
In World Poker Tour events, the televised final table consists of the last six players in the game. Third place picked up $106,280, and this was won by Levi Stevens. Gary Lucci nailed fourth place for a $79,130 payday, and Travel Delaney picked up $59,340 for landing in fifth place. The first person out on the final table was Dylan Wilkerson who was given a win worth $47,470.
If you're looking to satellite into a major event, Bodog has a lot of cool offers going on right now in both their poker room and online casino. The action is always worth getting in on at the tables here because of the integrated sportsbook that brings along a lot of recreational players.