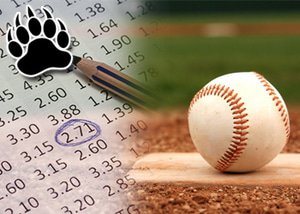 Genius Sports is the new player in town when it comes to sports data and analysis but the technology companies behind this new player are not new. A merger between SportingPulse and Betgenius looks set to shake things up.
Genius Sports is a London based data driven solution provider for sports, media, and regulated betting markets and comes by way of a merger between SportingPulse and Betgenius. This new merger brings with it more than 100 leagues and sporting federations such as the English Premier League, La Liga, Major League Baseball, ATP, WTA, FIBA/IBF, and over 150 basketball leagues worldwide.
Betgenius has worked with lots of international bookmakers and lottery operators including Paddy Power Betfair, Sky Betting and Gaming, Betsson and Intralot. What's surprising is that Major League Baseball is now a client of Genius Sports and they have traditionally been an opponent of legalized sports betting in Canada and the United States. Is this about to change?
MLB Commission Rob Manfred said back in November 2015, "What I've said about legalized gambling is that the landscape is changing and that baseball, during this offseason, principally will take a look at its relationships with legalized gambling - whether it's sponsorship, whatever - and re-evaluate given that the country has changed in terms of its approach to legalized gambling." He had also stated earlier in 2015 that it was important for a conversation between him and the MLB owners to take place to see what MLB's institutional position would be.
The results of Manfred's offseason discussions are unknown, however, MLB is now a partner that will look to Genius Sports to improve customer performance and drive profits.
Nick Maywald, founder of SportingPulse and now Genius Sports' CCO said, "We believe the collection, protection, and commercialisation of sports data is critical to the future success and growth of the sports industry." One of their popular products is the Sportsbook Management which includes a sportsbook manager that is promoted as a vehicle to increase a bookmaker's revenues and automate 195,000+ events per year with event creation, pricing, and results.
MLB has used SportingPulse's services to monitor and protect its sport as well as to prevent and manage integrity concerns associated with match-fixing and betting related corruption and it may not be that they are any closer to accepting the potential of legalized gambling on its product outside of Nevada. The merger could be nothing more than a coincidence for the league, but it does have the potential to become more.
Tennis Integrity Unit Confirms Increase in Suspicious Betting
The Tennis Integrity Unit (TIU) have confirmed an increase in suspicious betting and match-fixing during the first quarter of 2016. They have received 48 alerts up by 31 from the same period in 2015. This includes one case from the Australian Open. None of the players or matches have been named, but the TIU have confirmed that one alert came from the Australian Open and one from the WTA Tour.
The TIU is dedicated to tackling the threat of match-fixing in Tennis and have insisted that alerts are not always an indication of wrong doing. The alerts arrive from contacts within the betting industry, and trigger a TIU investigation into whether corruption or illegal activity is taking place. The TIU commented saying, "Every alert received by the TIU is assessed and followed up as an indicator that something inappropriate may have happened. The total of 48 alerts received during the quarter should be seen in the context of the 24,110 matches played around the world in that period, representing a tiny percentage of 0.2."