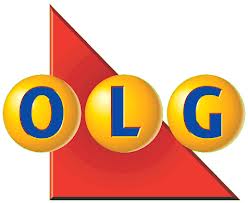 With the recent trend of moving to digital means, modern lotteries are facing a downturn in players and sales.
This problem could lead to larger drops in the amount of money placed on traditional tickets from OLG retailers.
More and more players in the younger bracket of those who are age 18 and older who are eligible to play lotteries are moving to digital devices and free websites to suit their gambling desires. Above all others, the Millennial generation, those born between 1980 and 2000, who are now in their 20's and 30's, have moved to these alternate methods of playing in the biggest way. A recent statistic in a new study performed by the Interprovincial Lottery Corporation, only 13 percent of regular lottery players of games such as Lotto 649 or LottoMax fall into this grouping.
While the total number of players remains fairly stable now with a large and loyal regular customer base in older generations, those whose age is above 35, the lack of new purchases to replace those that went before poses an issue for the companies that rely on the accumulation of the small price per play for entry for their business. With this in mind, the Interprovincial Lottery Corporation has a new game in the works that they hope will appeal to the younger people in the population and build new interest in their offerings.
Alongside this new strategy, there has also been a call put out to consultants to help find ways to appeal to this untapped portion of the population and help lottery corporations recover before their sales falter too far to recover from. Another proposed method of improving income is the move more towards online games which draw more new players each and every day. Without the correct steps and successful moves back into the spotlight as a truly exciting and viable way to gamble regularly, we could very well be seeing the beginning of the end for this type of business in Canada.
A spokesperson from the Ontario Lottery and Gaming Company has been quoted as saying, "The two national lottery products are experiencing historic levels of decline for the young adult demographic by anywhere from 8-31 per cent. If we do not attract younger players to play lottery games, over time the lottery business is at risk of decline."