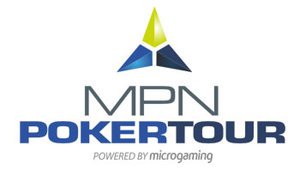 Babelfish is Microgaming's new technology that will allow all kinds of different software providers to connect to their poker network.
The network that's currently called the Microgaming Poker Network, or MPN for short, has been one of the most important networks in the history of online poker for a lot of reasons. Once known as Prima Poker, this network revolutionized a lot of different options and features that are now considered a part of the standard offering that any online poker room has to offer.
The new Babelfish technology by Microgaming continues this tradition. What this allows is for gambling operators to connect to the MPN using any of several different programming languages to make a secure connection and give players a chance to take part in all of the MPN cash games, tournaments and other events. This is available for both real money and play money games using the Babelfish API which is looking like it could completely shake up the industry and make the MPN a more serious long-term competitor to industry juggernaut PokerStars.
Canadian players are going to be affected by this in a major way because it shows that the Microgaming Poker Network could end up being the main rival for Canada-based PokerStars. If the Babelfish technology takes off like it should, then we could see a battle happening over the next few years in the industry where Microgaming becomes an online poker superpower on the same level that they were prior to the passing of the UIGEA in the United States. If this happens, then the Amaya Gaming Group would have to contend with losing a bit of their chokehold on the industry which can only spur more competition and better conditions for players.
The main advantages to using the Babelfish technology are that it allows operators to add online poker offerings to their existing software without having to work on building up their own player pool. What's more is that it could be used with almost any device with Internet connectivity. In their press release, Microgaming notes that even appliances like an Internet-connected refrigeration could feasibly be used to connect to the MPN through the Babelfish API.