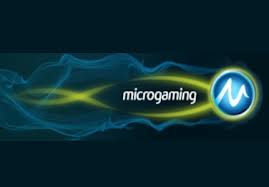 Microgaming has started up an education fund that is going to help pay for living expenses for students that perform well on the Isle of Man.
The Isle of Man is known for being a major place for online gambling, and the largest casino software provider Microgaming is based there. Microgaming helps out a lot with the local community, and they are going to be helping once again with a special fund that's set up to help a lot of students make sure that they are able to finish their post-secondary education.
Something that gets brought up from time to time for Canadian players is that bringing in a land-based casino can hurt the property values and crime in the area where it's placed. Cornwall, Ontario is dealing with this issue right now themselves with the Akwesasene Mohawk Casino and the impact it has had on the community. The local economy tends to suffer because money spent on playing casino games isn't spent on local business, and this snowballs into a loss of jobs because of lower profits. What we're seeing with Microgaming is that this type of negative impact isn't how things have to be.
With the fund Microgaming is putting together, qualifying students will be able to get up to £6,000 per year to help with living expenses. The money can be put towards any living expenses other than tuition, and it's going to have a really great affect on the community by keeping people in a position to work on their education who are in positions where they would be forced to delay or completely stop their education due to hardship. This is the kind of thing that casinos, both online and land-based, can do to help make sure that they keep the local economy going.
Microgaming CEO Roger Raatgever said it best when he released a statement that read, "It is essential that we provide them with the tools to reach their potential and that's why we created this initiative. We are incredibly passionate about Corporate Social Repsponibility and are proud of the contribution we make to the island... our new education initiative complements the work we already do on the island. We want to see the Isle of Man thrive."