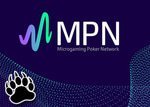 Microgaming casino software has recently announced the introduction of their exciting, new multi-table tournament for all players.
The launch of the initiative impacts all buy-in levels. A new multi-table tournament Microgaming casino software schedule has been unveiled at the end of October. The players will have the opportunity to play Mega Moolah on the first day of the week (Monday) with a €215 buy-in €10,000. On Thursdays, the network will feature Thunderstruck, a video slot that has received much attention in recent years, also with a €215 buy-in €10,000 Guarantee.
Furthermore, the River of Riches game will be made available every day of the week. The ambitious plan is supposed to help the network to further stand out from the competition. As part of the long-term expansion plan, the company also plans to offer the Cyber Monday promotion in November.
The modified guarantee and buy-in will be the two distinguishing features of the new tournaments that are currently being added to the Microgaming software platform. The three new tournaments will include; Kilobyte (€500 guarantee / €5.50 buy-in), Megabyte (€2,500 guarantee / €33 buy-in) and Gigabyte (€7500 guarantee / €110 buy-in).
Burst and Flash Formats Featured with Microgaming Tournaments
Burst and Flash will be the new formats that are featured with the new MPN guaranteed tournaments. The Burst Tournaments will have 2 x 15 -minute levels and then, during the bubble, 6-minute levels. On the other hand, Flash Tournaments, as well as Satellite events with 300 chips, will feature levels that are 2 minutes long, where the winners will be privy to Microgaming's other major and exciting events.