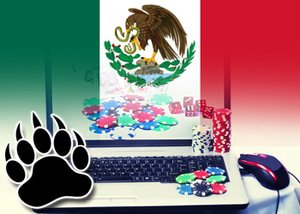 Mexico is a country that could greatly benefit from regulating the online gambling market, but if they will do so is an entirely different question.
People involved in the online gambling industry have seen the same thing happen with regulation over and over again. A country without regulation does not have the means to generate tax revenue from online gambling, and laws that simply prohibit it do not work. People are going to gamble no matter how illegal it is, and the best thing to do for the players and the government is to regulate it. Mexico could be finding this out for themselves, and that could lead to regulation sooner rather than later.
The Mexican Situation
The situation in Mexico right now is that legislation to regulate the industry has made it through some levels of the process, and this includes the lower house in their legislature. However, it's been sidetracked by a number of other more urgent issues. With that having been said, the President of the Mexican Gaming Association Miguel Angel Ochoa believes that legislation should be ready by the end of the year with it going into effect in 2016.
Benefits of Regulation
Current estimates are that about $200 million each year could be earned if companies offering games in the country right now were licensed and taxed appropriately. Up to a total of $600 million each year could be opened up in total based on new, licensed operators coming to Mexico. While these types of estimates have been wildly off base in similar situations in the past, the fact of the matter is that even $50 million each year would be a great contribution to the Mexican budget, and it would help to protect the players in a major way.
Will It Happen?
At this point, it's not really clear. All signs are pointing yes, but with the holdups in the legislative process, nothing is promised. They could definitely use the money at this point, however, and the players could definitely use the regulated environment to help them out. Until we see something certain, however, it's anyone's guess how this will play out.