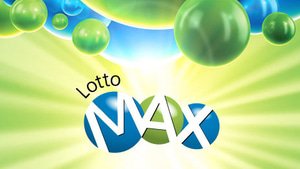 One of the thing that big lotteries have that makes them so attractive is what's called a progressive style of jackpot.
A progressive-style jackpot starts off at a set value and grows with every bet made to try to win it. If no one wins this prize for a while, it can grow to be extremely large. Progressive jackpots are responsible for all of the biggest wins in both land-based games and online games, and they give you an opportunity to completely change the course of your life in a single bet.
This is why news of the MaxMillions jackpot growing for one more week is such exciting news. No one was able to hit the jackpot this past Friday when the drawing was held, and it will continue to go forward each week gaining in size until someone wins it. The main jackpot is now worth more than $50 million. The only winner from this past week's drawing was someone who picked up a flat $1 million prize which will hardly affect the main payout. It's only a matter of time before someone hits this jackpot prize, but it will be interesting to see how big it gets before that happens.
The MaxMillions lottery is a very popular game in Canada. The top prizes are frequently worth eight figures, and it only costs $5 to play. The drawing is held each Friday evening at 9 pm Eastern, and you can buy tickets right up until the official time of the drawing. You get three potential winning sets of numbers per ticket, and there are several different ways to become an instant millionaire when you play this game. If you're a Canadian who wants to get in on some action, then the MaxMillions is a good way to do it this week.
Lotteries like this are extremely important to the BCLC since it's one of their main sources of funding. The BCLC is the British Columbia Lottery Corporation, and they have been around for 25 years. They regulate and maintain a number of gambling games, and they put a lot of resources into helping to prevent problem gambling. They also offer online gambling services with the ability to bet on sports, poker, casino games, bingo and lottery games.