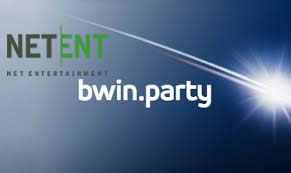 Canadian players are soon going to be given a real treat thanks to the pairing of two huge forces in the online casino industry.
A deal has been made between Net Entertainment and Bwin.Party that will see the former providing games for the latter. This is an excellent deal for both parties, but it confirms that Net Entertainment is reaching the highest echelon of gambling software developers because the names that are wanting to work with them keep getting bigger and bigger. It's pretty amazing that they have made so much progress, and it's scary to think how much further they can still go.
Anything that increases the selection of awesome games for Canadian players is something that we get excited about, and this deal will do exactly that. Bwin is looking to add several of NetEnt's most popular slots including titles like Gonzo's Quest and Starburst. Something that makes this really interesting is that they skipped over many of the other companies who are considered juggernauts in this space because they are a part of what is seen as the old paradigm for casino games and software.
The old paradigm is known for being quantity-based. The idea back several years ago was the software companies could get a major advantage by having more games than the competition. The difference between 50 games and 200 games is huge, but over time a lot of the competition started to catch up. Then they found out that the difference between 300 games and 450 games isn't nearly as big of an advantage even though it's the same difference in the number of games, and they had a harder time keeping an advantage in the long run.
Net Entertainment is a part of a new paradigm that has broken away from the quantity-based approach. Instead, they focus on making the most high-quality games they can, and this strategy has proven to be exceptionally successful. Over the past few years, they have rocketed forward and shown that they are quickly becoming the number one software provider for online casinos in the entire industry. Their growth cannot be denied, and it will be interesting to see what big operators they work with next now that Bwin.Party has announced that they will be working with NetEnt.