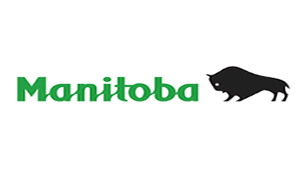 Even though the Manitoba government has been in the online gambling world for over 18 months, it still hasn't seen as much of a profit as it initially expected to.
According to the spokesperson for Manitoba Liquor & Lotteries, the provide saw a little under $6 million dollars bet on its playnow.com website. This is a fairly small profit for the site's first full year, although experts do predict that profits will increase as more and more people register on the website. In fact, the British Columbia Lotteries Corp., which operates the website, is anticipating that they will see $10 million wagered within this fiscal year.
The overall net income from playnow.com was about $300,000 for the 2013-14 fiscal year. That figure is expected to grow to almost $1 million or more by the end of fiscal year 2014-15. The number of Manitobans who have registered to gamble online has increased dramatically since the site went live. Within six months, the total number of accounts had went from 4,000 at first to over 9,000. As of September 2014, there are more than $13,000 active accounts.
In the beginning, the website only offered e-lottery tickets, sales of which are generally dependent on the amount of the jackpot. However, playnow.com has recently added a number of other products to their lineup, including mobile apps for smartphones and tablets, plus e-bingo and other e-lottery games. These additions make it very difficult to tell exactly how the site will do this year, although most agree that they can only increase the amount of money being spent.
However, no matter how much these games do bring in, nothing can deny the fact that playnow.com has missed its predicted net revenue. When the site launched, government officials stated that they expected to see $1.5 million in profits during the site's first year. However, with only $300,000 in net revenue, the site fell very short of that goal. This has made many wonder if the government's goal of $17 million in profits by 2018 is even feasible. However, the government has stressed that even without hitting the $1.5 million mark online, the total revenue generated by lotteries in Manitoba was more than $604 million dollars last year, which is certainly nothing to sneeze at.