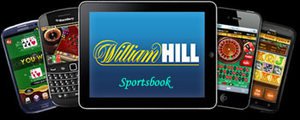 Undoubtedly you have heard countless stories about how people have gone way out of their depth and found themselves in big trouble gambling.
We certainly wish that for every one of those stories, we could tell a true tale about what happened to one man recently in the UK.
Danny Higgins (or at least that is the way he is identified on Twitter) went through the mobile facilities of William Hill, one of the world's most formidable bookmaking operations and bet some of his preferred soccer games (they call it "football" over there, of course). He did it in the form of an "accumulator" bet, which would be better known as a "parlay" in North America. In wagers like this, every component must win for the wager as a whole to win.
And in Danny's case, he put no less than fourteen teams into his accumulator. NO ONE who makes a bet like this expects to win it. But that is exactly what happened for our lucky Danny. His post on Twitter was relatively nonchalant, considering the pomp and circumstance he may have used: "So errrrr.... I won a huge bet the other night."
He risked all of $5 on the bet, and the win he walked away with was $63,218.44. That is a nice day's work, to say the least. So it is safe to say that if he had a dream home in mind (and didn't already have it), he could be off to a pretty good start toward one.
Online casinos frequently publish press releases about the big winners they have had on progressive slot jackpots, and maybe of them have brought home a bigger payday than Danny. But those prizes come by chance. What Danny did may have taken an awful lot of luck, but it also required an awful lot of skill too.
His only mistake? Well, perhaps it's owning up to this feat. Now that he has gone public with it, we would be at all surprised if he had a few loan requests from friends, and one or two "investment" calls from brokers. But hey - when you're a big winner, that's how you've got to roll!