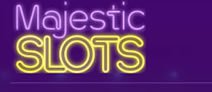 The legal side of the online gambling world can be difficult and complicated at times.
At the local level, you can have laws that are at odds with laws that are established at a national level in some countries, and then the laws from country to country can be wildly different. Even the licensing processes in different areas can be a world apart. In a business where some sites serve countries from all over the globe, that can be particularly difficult to reconcile, and it can lead to some interesting business decisions.
This could be the case with a recent announcement by Casino Midas. They have decided to no longer accept players from France, though they will continue to accept players from Canada with no issue there. French players at this site will be able to continue to play at a brand new site, Majestic Slots. They will be taking over all French play from Casino Midas during this move, and things have been set up in a way that will make the transition as smooth as possible for affected players. Overall, it's a minor move that won't affect players all that much.
While it's not be confirmed that this move was made for legal reasons, it's almost always the case when a country-based brand split like this is performed. The French market is known for being particularly regulated on the national level after they made some serious moves over the past couple of years to tighten down on the industry, and this transition to Majestic Slots for French players could be a part of this. Because different countries have different sets of rules, it makes a lot of sense to run an online gambling operation in this way so that the two different brands could handle the two different sets of requirements.
Powered by Realtime Gaming, Casino Midas is a site that offers players a very balanced selection of games. This includes video and classic slots as well as table games like Baccarat, roulette, craps, poker and more. They also have a complete selection of other skill-influenced titles like video poker and blackjack with several variations of each available. When you combine this with their great selection of regular promotions, then it's clear that they are an excellent choice for any Canadian players looking for a site to call home.