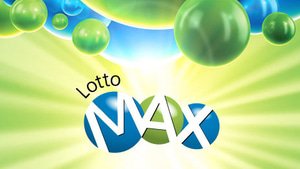 The results are in for Canadians on May 9th, 2014... And a very lucky person in Ontario has won $50,000,000 after last night's LottoMAX draw!
It has been confirmed that a Toronto Ontario resident has won the LottoMAX $50M draw from last last night. There were also 4 winning tickets at $1M each sold - 3 purchased in Ontario and 1 in British Columbia. The winning locations in Ontario are Oakville, Mississauga and Hamilton.
The unofficial winning numbers are: 05-07-29-35-39-41-49, bonus- 14, and the encore's numbers are: 7010145. With a life changing amount of money like this, everyone in Toronto will be searching their purses, the creases in their car seats and under the couch cushions to see if that life is theirs!
The estimated jackpot for next week's draw on May 16th 2014 is $13,000,000. The minimum amount to purchase a ticket is $5 plus a $1 for the encore; a fair amount for Canadians to spend in hopes of winning millions.