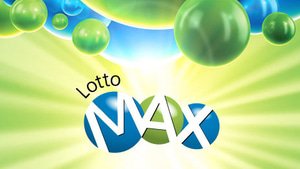 The $23 million prize for May 30th, 2014 went unclaimed with no winning combinations having been purchased.
There were no winners of this week's LottoMax jackpot of $23 million and so far, nobody has stepped forward to claim any of the lesser large prizes for getting five or six of the seven numbers on their LottoMax tickets. While this is disappointing for players this week, it means that there will be an even bigger prize available for the June 6th drawing. Since the big prize was not claimed, the jackpot pool will increase from $23 million to an incredible $32 million next week.
The unofficial LottoMAX numbers drawn for the May 30th draw were 2, 5, 10, 11, 23, 25, and 31, the bonus number was 46, Encore: 1648939. Since the prize pool has not topped $50 million yet, there were no MAXMILLIONS draws this week. The LottoMAX EXTRA combination, available to only those in the Prairies and Territories, was 4753815.
Canadian players will have until 9pm EST on Friday, June 6th, 2014 to buy their tickets for $5 and opt in for Encore with an additional $1.