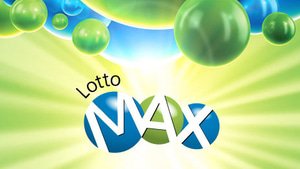 The Canadian LottoMAX draw on May 23rd did not turn up a big winner.
Even though the LottoMAX draw did not make anyone $18M dollars richer, Canadian residents now have a shot at scoring even more money! Every time the lottery doesn't hand over the winning millions, they just add it on to the following weeks' jackpot. So with that being said, the next estimated jackpot is now set at an estimated $23,000,000.
Sometimes the lottery will spice up the pot of gold by adding a few MAXMILLIONS in addition to the estimated jackpot. This makes it even more exciting for Canadian lottery goers by offering them a better chance at winning a million dollars. Imagine what life could be like winning at least a million dollars...would you quit your job? Go on a fancy vacation and never come home? Or invest your money and watch it grow? Keep your eyes out for these additional MAXMILLIONS to pop up at random. Next weeks' draw doesn't include them as of now, but that could also change.
The unofficial numbers for May 23rd 2014 are: 03-11-16-24-31-39-43 bonus-02 and the encore: 5718760. Keep track of every week's numbers posted here, after every draw on Friday nights.