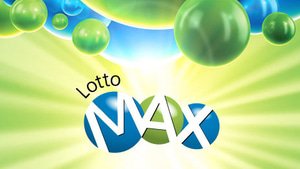 The $50 million prize for May 2nd, 2014 will be carried forward as no winning tickets were purchased
Although there were no winners of the grand prize for last Friday's draw, there's always next week for players of LottoMAX. The $50 million will carry forward to the drawing for May 9th, 2014. On the upside, there has been a winner for one of the two $1 million MAXMILLIONS that were offered in the draw. That winning ticket was sold in Ontario and the winner will have to pick their prize up from the OLG office in Toronto.
With last week's prize pool carrying forward, the top LottoMAX prize will remain at an estimated $50 million while the MAXMILLIONS prizes of $1 million each will increase to seven, potentially making even more people's dreams come true.
The unofficial LottoMAX numbers drawn for the May 2nd draw were 6, 15, 18, 19, 25, 44, and 46, the bonus number was 28, Encore: 7807107. The MAXMILLIONS unofficial numbers were 1, 28, 30, 37, 43, 45, 47, and 1, 4, 5, 6, 23, 25, 33. LottoMAX EXTRA combination, available to only those in the Prairie Provinces and the Territories, was 6170647. There are still lots of smaller prizes to be claimed so make sure to check your tickets carefully.
Canadian players will have until 9pm Eastern Standard Time on Friday, May 9th, 2014 to buy their tickets for $5 and opt in for Encore for an additional $1.