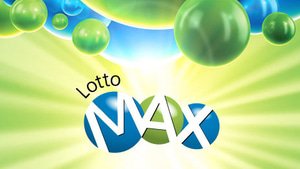 The Canadian LottoMAX draw for May 16th didn't make anyone a millionaire.
There was no big winner for last week's LottoMAX draw, but someone from Edmonton won over $300,000 on the 6/7+ Bonus category. This category called 'Extra' is only available to Canadian residents who live in the Territories or the Prairie Provinces. These Prairie or 'grasslands' provinces include Saskatchewan, Manitoba and Alberta. The three Canadian territories are Nunavut, Yukon and Northwest Territories.
When the huge jackpot isn't claimed for one week, the chances of winning a larger jackpot increases for the following week. This means that last week's draw has been carried over and the new LottoMAX jackpot scheduled for Friday, May 23 2014 is an estimated $18,000,000. There are no MAXMILLIONS included. Canadian residents have until 9pm Friday night to pick their lucky numbers for their chance to win 18M, costing only $5 per ticket and opting for the Encore costing an additional Loonie.
The unofficial numbers for May 16th 2014 are: 12-13-16-30-32-35-37 bonus-07 and the encore: 8177387. Keep track of every week's numbers posted here, after every draw on Friday nights.