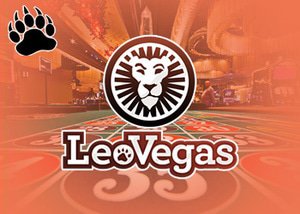 LeoSafePlay a new responsible gaming initiative from Leo Vegas casino has just been released to the public and we have all the details.
We have already reported on the fact that gambling addiction is a real struggle for many people and this new Leo Vegas responsible gaming initiative couldn't have come at a better time. They have launched a new responsible gaming measure that they have called LeoSafePlay, but what's it all about?
LeoSafePlay Explained
LeoSafePlay will work to promote responsible gaming on this online gambling company's website. What it does is provide players with information that they can use to identify and prevent problem gambling behaviour. This includes a self-assessment tool that they can use if they feel worried or just want to see if there may be issues arising from their online gambling. Leo Vegas has also trained their staff so that they too can help the customer use the new responsible gaming tools that are being made available.
The company will also be promoting their new service at sporting events so more and more players become aware the LeoSafePlay is available and that responsible gaming at Leo Vegas is a real thing.
Speaking about the deal, Head of Customer Support at LeoVegas, Noel Zammit, said, "At LeoVegas, we are dedicated to the duty of care we owe to our customers to help them play safely and responsibly. We are proud to be transparent on our stance in promoting responsible gambling and believe by tackling the issues head-on through LeoSafePlay, we can help ensure gaming remains fun for our customers."
The LeoVegas website states that responsible gaming is one of the major pillars on which the company has been built and that their first priority is always to entertain their customers, but they acknowledge that gambling can sometimes be problematic for customers and their families. Because of this they wanted to be there for their players and have launched LeoPlaySafe to honour their duty of care to all their customers and the wider gambling community within the industry.
LeoSafePlay is a platform that is hosted on an entirely different website to the LeoVegas casino and anyone can visit it. You don't have to be a customer of the Leo Vegas casino which is great news. The idea of this new platform is to provide a platform that promotes safe and responsible gambling by giving people access to new tools and services that they can then use to stay on top of their gambling budgets and spending and also become more aware of the responsibility they have.
There has been a lot of coverage over the past number of weeks about gambling addiction and in the UK, there have been calls for stricter rules when it comes to gambling ads and mobile gaming. The new Leo Vegas responsible gambling initiative in the form of LeoSafePlay could be just the platform that people have been looking for.
The platform is easy to use and users can follow all the information that is available on the signs if problem gambling as well as finding information on the pitfalls of irresponsible gambling. This will hopefully give players the chance to spot any problem before they arise. The self-assessment took will give players insights into their own gambling behaviour and how problematic it could become. Users of the LeoSafePlay platform who are also Leo Vegas casino customers will be able to limit their playing time and set deposits limits using the platform too.
It's just the start but we do expect to see other online gambling companies following Leo Vegas's lead and will report on any developments are we become aware of them.