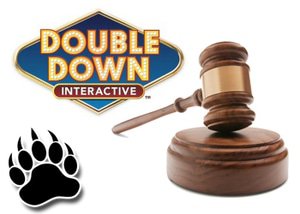 On March 25, 2016, Judge Edmond E. Chang dismissed Margo Phillips's lawsuit against DoubleDown Interactive in which she attempted to recover money she paid to the casino.
Philips originally asked the courts to force DoubleDown Interactive to stop running its casino games and give her back the money she spent there. However, the casino first moved the case to federal court, where the legal team later asked the court to dismiss all counts against it.
The Plaintiff's Case
According to Margo Phillips, she lost more than $1000 in chips while "gambling" at the site from her Illinois residence. Her argument was that she essentially gambled her money and lost it to another party in a state where internet-based gambling is illegal. However, this is not the case according to Judge Chang, who ruled against her and found in favor of the defendant.
In the Numbers
DoubleDown Interactive does not operate a licensed online casinoin the state of Illinois, so the case came down to determining what constitutes gambling and what does not. DoubleDown reported that some 18,000 people from Illinois accessed their site between January 1, 2013 and March 31, 2015, and that many of those individuals bought at least $50 worth of chips.
No Winners and No Losers
Although individuals can certainly access DoubleDown Casino via their web browsers, smartphone applications, or even Facebook, the venue rightly claimed that it does not promote gambling in any sense of the word. Upon creating an account, players are given a million free chips, and they are awarded more chips each day that they return to play more games. Players may then opt to purchase more chips or simply play with those given to them for free. Although Phillips argued that she gambled her money, which would be illegal in Illinois, Judge Chang found that since DoubleDown never stakes any of its own money, it has no stake in the outcome of the games. Once a player buys chips from the venue, DoubleDown cannot lose that money back to the player.
In this case, DoubleDown Casino set a standard for many other internet-based games that give players the opportunity to make in-game purchases. Gambling is only gambling when the casino has a stake in whether a player wins or loses, and that was not the case here.