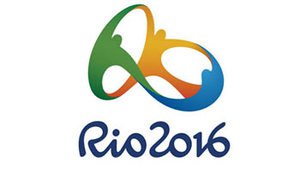 As soon as February 2015, the lobbying efforts of book makers and lawyers in Las Vegas to allow betting on the 2016 Olympics pay off for businesses and gamblers.
No matter the sport, there's always a group interested in officially laying down money through regulated outlets in an effort to further their enjoyment of the event as well as expand their wallet. The Olympics are no different and, if lobbying efforts that have been ongoing in Las Vegas pay off, the games played on the world's stage in Rio de Janeiro in 2016 could be a great source of income and excitement for book makers and gamblers alike. This would bring the operations in Las Vegas more in line with the international books operated out of Australia, the United Kingdom, and Ireland which already take wagers on these events.
Gaughan South LLC, owner of South Point Casino, was represented by their lawyer, Barry Lieberman, who made statements to the Nevada Gaming Control Board at a workshop held on Thursday, January 15, 2015. His voice was joined, among others, by Jason Simbol, the Risk Management Vice President at CG Technology, who said, "any time you can increase the amount of betting options to customers is a good thing." Simbol has the best interests of both players and his business in mind as his company runs the books at Palms Casino, The Venetian, The Cosmopolitan, Tropicana, and the Hard Rock Hotel. The decision as to whether to accept the requests to open betting choices could come down as early as February 2015 but current indications are that the Board would prefer a sport by sport allowance for Olympic betting if it does become a reality instead of a sweeping answer.
Alongside the request to allow wagers on world-class sporting events, there has also been talk of including more varied betting options such as American Idol outcomes, MVP nominations and wins in Major League Baseball, and the Academy Awards. These would require near complete rewrites of some Nevada laws but also run the risk of interference as some of the options that have been presented are vulnerable to tampering because results are known to a few people well before the announcement is made to the general public.
This proposed change in betting regulation surrounding the Olympics comes with the increased number of proven professions that are competing in events, making the sports less and less amateur every year. Also, for the places that already allow international sports betting, there was a communication contract drafted between officials and book makers, making it harder for illegal wagering to take place. If the proposed changes do take place, the 2016 Rio de Janeiro Olympics could very well increase their viewership as well as bring a whole new level of excitement for North American sports fans and gamblers alike.