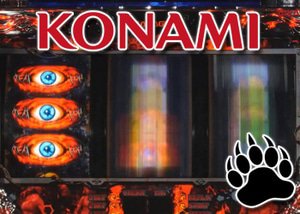 We are all very well aware of the public drama that surrounded Konami's very promising Silent Hills which was unfortunately cancelled along with its playable trailer that was available on the PlayStation Store.
Now we know that the cancelation of was because Konami and Kojima Productions when their separate ways but it looks like Konami has other plans for this game.
What most people don't seem to realize was that Konami aren't really on a downward spiral. They are in fact doing quite well, they just don't seem to care about video games, or you the gamers that spend the time and money to play them. As we watched everything unfold, we initially thought that Konami just didn't care about video games, but it seems we were wrong because they are following up their Silent Hills cancelation with the release of a Silent Hill themed Pachinko machine. It looks like Konami actually hates video games.
Konami Hates Video Games?
Konami Gaming recently revealed an erotic Castlevania pachinko machine and it now looks like there are turning their hatred towards the horror franchise too and they are doing it with a noisy, brightly-colored Silent Hill themed pachinko machine. Silent Hill is renowned for its horror atmosphere and this Konami release is a real joke.
The trailer for this latest offering attempts to pull you in by very craftily pulling on your Silent Hill 2 heartstrings. Silent Hill has been hailed as one of the best survival horror games of all time but this pachinko machines doesn't have anything to do with Silent Hill 2. In fact, if anything it really does just go to prove that Konami must really hate it. After watching the trailer we realized that this new machine really doesn't have anything to do with the franchise apart from its name. You won't find Robbie the Rabbit slot graphics either, just some eyeballs and monster meat.
What are Konami up to? Well as we mentioned, they aren't only in the video game business. They are also a successful pachinko producer which is why we are actually seeing this Silent Hill machine, if you can even call it that. They have just proved that they really do hate video games which means that instead of the promising Silent Hills, we are forced to look at this.