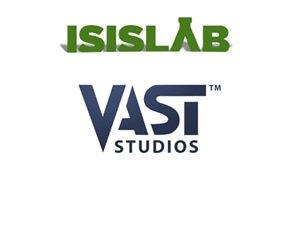 There are a lot of buy-outs and mergers in the online gambling world, but the recent purchase of Vast Studios by ISIS Lab is extremely exciting for the future of the industry.
One of the main weaknesses of the online casino world is that, even though there are a variety of software providers, players tend to not be very loyal to one operator or even one particular software developer. Instead, they bounce around a lot, and it doesn't seem like there is anything the operators can do, be it new promotions, loyalty programs or new games. But there's a solution on the horizon, and it could very well change the entire future of the industry.
A company named ISIS Lab has recently purchased another company named Vast Studios. Now what you need to know about this is that ISIS is run by CEO Daniel Kajouie, and he's an extremely important figure when it comes to changing up the online gambling industry to help make players more loyal. Vast Studios, on the other hand, is a game developer for what are known as casual games. Casual games are a genre of games that are typically played online or in social networking sites.
So here's where it gets interesting. ISIS head Daniel Kajouie seems to have this vision of using the social side of gaming to give players a much better experience by building out a social network around the games being played. This not only creates a support system for the players who can chat and make friends and enjoy themselves to a higher level, but it also takes some serious steps towards opening up an entirely new way of looking at online gambling.
So consider the following. Not all that long ago, Kajouie established 1Gaming, a company that built up the same kind of social networking structure around online bingo. It used several different languages and allowed players to connect with several different currencies. He eventually sold this platform for over $110 million, so he has a ton of experience in this space. Now that ISIS has bought up a big social games provider, it would seem like he would be aiming to create the same kind of platform for other types of games giving players tons of new ways to play online.