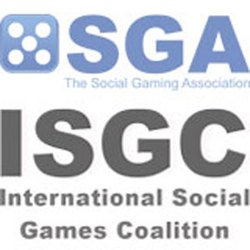 The International Social Games Coalition and the Social Gaming Association have merged their trade organizations to form a centralized voice to regulate the fast growing industry and educate the public.
It is a unified front that consists of international social games companies with an agenda to further the interests of the industry. The new organization was formed in September 2013 and is named the International Social Games Association. The management team is a combination of the executive boards from each respective trade organization. Luc Delany is stepping into the chief executive role while Stuart Tilly is the non-executive board advisor.
The merger is an effort to continue the agenda of socially responsible gaming from a platform with stronger influence over the global gaming industry. This comes at a time when many changes are underway in the way people access, play and pay for games. The aim is to safeguard the consumer while protecting innovative nature of an industry that is a driving force in the digital economy. The companies involved are MGM, Aristocrat Technologies, Playtika, Plumbee, Gamesys, IGT, Rocketplay, Zynga, Slingo, PLAYSTUDIOS, Abzorba Games, Akamon, and Bally Technologies.
The newly formed association is a representation of the newest and oldest companies in the social gaming industry. ISPA has designed a set of Best Practice Principles to provide guidance to the industry. With over 750 million people playing social games globally there is a need to address the issues that surround the ways games are played and paid for. The principles cover the following key set of issues:
Adherence to Applicable Laws and Regulations
Social Games Transparency, Mechanics & Functionality
Purchases and Payments
Privacy
Advertising
These comprehensive guidelines will go a long way to improve the reputation of social gaming with regulators and policy makers. ISPA will continue to be diligent supports of safe and fair gaming practices that do not jeopardize the integrity of the gaming experience.