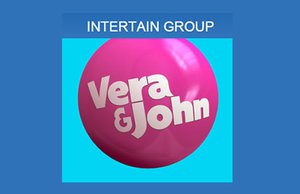 Several millions in cash on top of other agreements could be the result of the Intertain Group buying up Vera&John.
There have been a lot of bold moves made by Canadian online gambling companies lately, and Intertain is making sure that they don't fall to the side by pushing forward by stating their intent to buy Vera&John, one of the most recognized brands for Canadian players. It's looking like a total of about €44.5 million is going to be paid in cash for the brand, and millions of shares of Intertain are also going to be included in the deal. Another €8.1 million could come in future payouts depending on how things pan out through 2016.
Intertain and Amaya have been in a bit of an indirect war over the past several months. They have both been competing to pick up some of the biggest names in the business, and while Amaya's purchase of PokerStars and Full Tilt Poker definitely put them in the lead, Intertain hasn't pulled back one bit. In fact, with the combination of an investigation into the trade scenario surrounding that big Amaya purchase and with Intertain looking at plenty of fresh options for acquisitions like Vera&John, this war is far from over and could really go either way.
To many people on the outside looking it, it could appear that Intertain is at a disadvantage because Amaya is such a hot topic right now. But the fact of the matter is that Intertain has been around making moves in the industry for a lot longer, and their management of InterCasino and InterPoker, two very well-respected brands in the industry on a global level, show that they have more of a marathon approach. Amaya is currently in a sprint, but only time will tell if they are able to hold onto the momentum they have right now.
As for the purchase of Vera&John itself, it's going to be interesting to see what they do with it. Intertain has seemed to have a policy in the past of managing their brands in a way that allows multiple software providers to showcase their work in the same place, and if that ends up being the scenario here, it won't be much of a stretch from what Vera&John already offers.