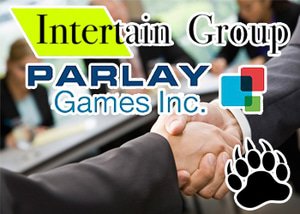 Canadian Online Bingo and the Canadian gaming industry are currently in the news and providing a great source of interest both for investors and those who have an interest in the law and politics.
If this were a marriage being described it would hardly be put forward as a marriage made in heaven. Real life has its ups and its downs, its thrills and its spills. Welcome to the latest game of high stakes, Canadian Online Bingo, but were the latest events of Canada's Intertain Group and their acquisition of the Parla Group's bingo software a total surprise?
What for them also acquiring the Bingo.ca domain as they get ready to unveil a Canadian free-play Bingo offering online, with Canada's provincial gaming monopolies in mind, one of which already has two buyers already lined up to take over their operation? Was the writing already on the wall going back just a few short months?
The Canny Investors Dream Is Well Underway
John Fitzgerald Intertain's CEO earlier stated that with Quebec based Amaya Gaming Group Inc having lead the way last year with their acquisition of PokerStars, it made Intertain's $809 million deal to purchase several bingo websites and slots from UK based Gamesys Ltd. easier to bring together.
In terms of a role model Amaya was the number 1 performing company on the S&P/TSX composite index last year. After their PokerStars acquisition their shares were buoyed with a 257% increase, a piece of business that Mr Fitzgerald claimed really helped them from a capital markets stance sending out a message that online gambling is a "real business that's accepted."
Now in June 2015, Intertain say they have just struck a C$2.8m cash deal to take possession of Parlay's Bingo's attributed software source code. As well as this, they will also now have complete access to the Ontario-based company's back office system, their mobile Bingo HTML5 products, and they also have licensed casino games.
John Fitzgerald indicated this was not something that transpired out of the blue but had been part of a longer term plan for Intertain as their Canadian online Bingo strategy evolved. The plan was to finally own their own exclusive Bingo platform offering them alternatives and flexibility both for their current and their future business.
He announced that Intertain's online casino brand Vera&John would integrate their new package without delay into their currently existing platform. No doubt there will be even further activity and different rumours as the company advance as one of Canada's industries leaders, but their path is firmly set. So far, so good.