Immortal Romance Slots Expanding to Bingo Game From Microgaming
By:
Russell Potvin

, Sat. Aug 02, 2014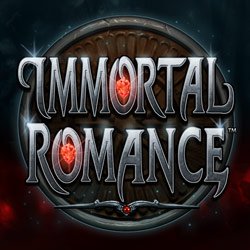 Fans of the entertaining Immortal Romance online video slots game from Microgaming can now play a new bingo game version.
The new game will feature many of the slots elements and stick to the popular theme. The slots version originally debuted in December 2011 and it has been a smashing success and player favorite over the last few years. Microgaming is banking on this popularity to translate in to the exciting bingo game version. The bingo game will stay true to the high quality of games developed by Microgaming. The graphics, soundtrack and gameplay will be of superior quality and entertainment.
The Immortal Romance bingo game will incorporate the characters, themes, and special bonuses from the original slots game. Players can choose four different games to play. Each game has its own unique theme. Players also choose to play as one of four characters throughout the four games. The characters have their own special talent that can be activated to score bingos and win bonuses.
But it's not all about scoring big points with this bingo game. Players will have fun and more success by winning medallions to charge a power up bar that activates a Chamber of Wins jackpot wheel. This wheel has four major jackpot prizes up for grabs that include cash bonuses and free spins. As a special feature the free spins can be transferred over to the Immortal Romance online slots game!