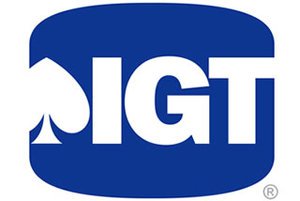 Alleged violations of a licensing agreement are at the core of High 5 Games' lawsuit against slots juggernaut International Game Technology.
Agreements between different businesses can always get a bit hairy at times, and the online gambling world is no exception. Right now, there's a lawsuit pending against International Game Technology by High 5 Games, a fellow developer in the gambling space, over a number of alleged violations regarding the licensing agreement that the two companies have in place. This lawsuit was filed in the District Court in Chicago, IL, USA, and it features a number of claims that aren't looking too good for IGT.
At the center of the lawsuit is a number of claims that High 5 Games has not been paid royalties that were agreed on for a total of 81 different games. This includes branded games like Ghostbuster and Sex and the City. There are also claims that IGT was asked to stop the distribution of "unauthorized" games that were somehow modified, and a number of trademark disputes are also included in the suit.
The history between IGT and H5G has not been smooth to say the least. They first started working together back in 2003, and their partnership was extended in a new agreement in 2008. However, the agreement was cut short in 2011 after major disagreements that revolved around the distribution of certain titles. This led to a new agreement in 2012 that was modified to keep IGT from paying a number of fines. Now in 2015, the two companies are at it again.
It's really difficult to know how this lawsuit is going to go, but if similar cases in the past are any indication, then International Game Technology could have its work cut out for themselves. High 5 Games produces a number of games in the mobile, online and land-based spaces, much like IGT is known for, and sources have indicated that H5G also wants IGT to pull certain games that use its features from their social gaming and land-based titles. It's going to be interesting to see what happens with this because it's not looking like either side is really wanting to comment on the case in any amount of detail at this point outside of the initial filing.