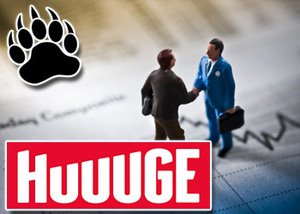 Huuuge a mobile casino, focused on free to play, development studio is plotting its expansion after securing a $4m Series A investment from Korea Investment Partners (KIP).
Looking to expand into new markets, Huuuge is looking towards Asia after securing this investment deal. Huuuge was founded in 2015 and has its headquarters in California as well as studios in Poland. The Huuuge Casino app allows players to interact, engage, and play in real time. It is available on all the app stores too including Apple's App Store, Google Play for Android, and the Amazon App Store.
Huuuge chief executive Anton Gauffin said that with the Series A funding they plan to further scale the business globally and tap into the massive mobile gaming market. He went on to say that they are excited to have Korea Investment Partners on board as one of the leading VC's with tremendous experience in gaming and social networks, especially in the Asian markets.
Part of the financing deal that has been agreed will see Sang-Ho Park, senior principal at KIP joining Huuuge's board of directors. Speaking about this, Park said that Huuuge was disrupting the free-to-play casino gaming market by providing a much more interactive social gaming experience, and that he was very happy to be a part of its growth. He went on to say that Team Huuuge is one of the most experienced mobile game development teams they have met and they value their commitment to quality and innovation. He said that what Gauffin and the team have achieved over the past year is really impressive and that Huuuge is a great example of a founder-led, data-drive, next-gen app business that they like to invest in.
The deal that has been agreed upon is described as strengthening Huuuge's strategic investor line-up and will boost the company's presence in the Asia Pacific region. It will be used to fund global expansion and scale the distribution efforts.
Other investors include a number of mobile gaming success stories such as Seppo Helava, founder of the rebranded Big Fish Casino that has dominated the mobile slots app market. Investors also include Henric Suuronen, co-founder of Nonstop Games and former senior vice president of Rovio, the Angry Birds developer.