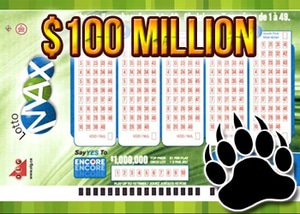 With a massive LottoMAX jackpot worth over $100 million between the main draw, MAX Millions, and more, how many prizes will go unclaimed and where do they go?
The Ontario Lottery and Gaming Corporation hasn't had a big winner in long enough for the core jackpot to come up to $50 Million along with MAX Millions stacking up to 50 $1 million prizes available for the first draw in June 2015. Though ideally everyone would like their share and to see that money paid out to the lucky players, every year there are thousands, if not millions of dollars in unclaimed prizes.
Ontario's Most Played Lottery Game With The Biggest Prizes
While it's too early to tell whether the huge prizes available for the most current draw will be claimed, the OLG features a page on their site that shows the entire list of prizes worth more than $5000 that someone has won but not shown up to collect. The last update on the page happened in the middle of May this year and currently shows only one tied to LottoMAX, an Encore hit of $100,000 from Bowmanville that will hit it's one year expiry in late June 2015. There are also two $1 million Lotto 6/49 wins that have gone unclaimed sitting on the page from the Toronto Core area and Markham.
What happens to these prizes ones they have waited without being touched for their one year cycle? Luckily for the people of Ontario, the OLG pushes proceeds through to programs that support services throughout the province. Once they have been deemed as truly unclaimed, these funds to go hospitals and other priority projects, provincial charities such as the Ontario Trillium Foundation, support for amateur athletes, as well as prevention and help programs for those with gambling programs.
While the people who lose or forget about their tickets are missing out on their chance at a completely life changing amount of money in some cases, the proceeds go back into the pool for future winners and go to support very worthwhile causes. There's no sure-fire way of making sure that every ticket is claimed and there's no historical data on how many LottoMAX tickets go unclaimed every year so we don't know exactly how many have gone this way. All we can do as players is make sure to treat every ticket as if it were made of gold until it's been checked and redeemed.