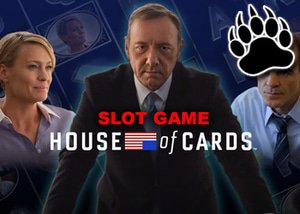 A Massachusetts company might just have hit the jackpot on the highly popular "House of Cards" online casino game, and without having pulled a game lever, as well! Media Rights Capital (MRC) the production company for the Netflix show are being sued by a company who call themselves D2.
The company wants the court to order the distributors of HOCs to stop using the phrase, and also to destroy any digital or physical materials that carry the HOCs mark.
D2 Holdings Say That They Own The Trademark
Massachusetts-based D2 Holdings, say that the trademark for "House of Cards", also a political Netflix hit starring Kevin Spacey, is theirs and they own it. They say that they have not licensed the mark to Media Rights Capital Distribution Company who distribute the series, and they are suing for unfair competition, dilution, and trademark infringement. There's no mention of Netflix being mentioned as a defendant in the suit.
According to the lawsuit, Media Rights Capital have applied for multiple HOCs trademarks on different occasions, however all have been constantly rejected and turned down by the US Patent and Trademark Office. In spite of Media Rights repeated failure to obtain the required trademark registration for the House of Cards mark due to its prior existing registration, they have purportedly licenced out the mark to other entities, hence infringing upon the rights of the plaintiff according to William C. Saturley, attorney for D2.
In the lawsuit they list examples of various infringements of copyright that take into account run-of-the-mill merchandise such as hats and t-shirts, along with the House of Cards slot machines that are made by IGT (International Games Technology), who are also named in the suit as a defendant.
D2 claim that they have held the HOCs trademark for entertainment services and goods going back to 2009, and they have only licensed it out to a solitary company, namely that of Granary Way Media. GWM are responsible for producing a radio show with the same name that discusses the gaming industry.
Should D2 be successful with their lawsuit, the impending damages likely to be awarded will be massive, that's for sure. The company are suing for punitive damages which is normal to be determined once the trial gets underway, but another huge consideration that will no doubt strike fear in the heart is the fact that it is a trademark claim.
As such any award of actual damages would automatically be multiplied three-fold. when questioned, representatives for both Netflix and Media Rights Capital had nothing to say, and both declined to comment.