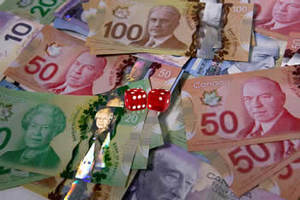 A Hamilton, Ontario investment advisor finds himself banned from the industry after losing approximately $2 million in client funds trying to recoup losses through casino games.
This situation feels like a near parallel to the 2003 film based on true events, Owning Mahoney, in which Philip Seymour Hoffman played the part of Dan Mahoney whose gambling habits were fuelled by $10 million of clients' money. This most recent case is no work of fiction either with Alistair Malcom Melville, now a former investment advisor with Assante Capital Management Ltd., losing approximately $2 million from the personal accounts of his clients.
Melville convinced a group of 15 clients to hand over the cash with the understanding that he was going to be using the money to make their investment portfolios more diverse, beyond what the company he worked for would be able to offer them. Little did they know that he was making a desperate attempt at recovering investment losses for his client base by taking their money to gambling outlets and kneeling before the throne of Lady Luck. Complications for his clients, who were mostly of retirement age and had withdrawn equity from other investments and mutual funds, included tax penalties for withdrawals made in their names, furthering the damage done.
The downward spiral seems to have started in 2012 with nearly $300,000 lost through investments that turned sour and the need to recover that money before his clients started leaving him. The Investment Industry Regulatory Organization of Canada found that Melville had been withdrawing funds from client accounts with "false and misleading" explanations given when questioned. The examination of the case also led the IIROC to also clarify that they found that, "there is no evidence that this was a scheme ... to gain profits for himself," even though somewhere between $5,000 and $10,000 was used for his "personal benefit" through the scheme. Of the $2 million that was withdrawn from client accounts, only about $85,000 was used to replace the losses made
Now the time has come to pay the price for his actions. December of 2012 saw Mr Melville relieved of his position with Assante Capital Management who have been working to repay clients. To date, the company has repaid approximately $1.85 million to those harmed by his actions and are in talks with the remaining clients to finish the repayment. Melville was fined $400,000 and charged $10,000 towards costs on top of his lifetime ban from registering as an investor but has been unable to find work in order to work to repay his former employer or clients from his own pocket.