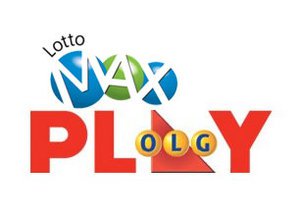 Someone who purchased their Lotto MAX ticket for the Saturday, March 20, 2015 draw in the Hamilton, Ontario area is $50 million richer after their numbers came up.
Thought the winner has yet to be named or to claim their prize as of yet, the winner from the Hamilton area is in for a great surprise when they check their ticket and find that their life is headed for big changes with $50 million going into their bank account. As well as this massive win, there were also two Encore winners pulling $100,000 each from the same drawing. One of these as yet unclaimed sums was bought in the Mississauga area while the other comes from Waterloo.
With these huge prizes having been won, the next biggest lottery hit may just come from Lotto 649 which has gone without a win long enough to have reached a total of $25 million for the upcoming March 25, 2015 drawing. Along with the big purse, there is also a guaranteed $1 million reward up for grabs. Lotto MAX has also reset for March 27th with an estimated $12 million ready for another winner.
For those who want to get in on the chance to win these and more amazing prizes but aren't able to make it to a brick and mortar retailer to purchase tickets, PlayOLG.ca offers the chance to play online as well. With a wealth of information and Frequently Asked Questions to make the process easier, participating in the provincial lotteries is as easy as registering and picking your favourite games.
For gamblers outside of Ontario looking to take the same opportunity to get tickets from the comfort of their own home or mobile device, there are options that offer the chance to participate in your provincial lottery as well. PlayNow.com has British Columbia covered while WCLC.com has a broader scope with Alberta, Saskatchewan, and Manitoba. Nunavut, The Northwest Territories, and the Yukon are all covered by the Western Canada Lottery Corporation as associate members. The four Atlantic Provinces, Newfoundland and Labrador, Nova Scotia, New Brunswick, and Prince Edward Island provide online solutions through ALC.ca, and LotoQuebec.com takes care of the Province of Quebec.