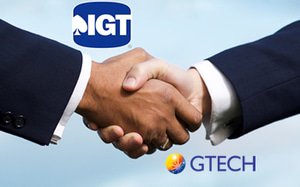 One of the ways to get ahead with an inferior product is to rebrand, but that might not be the best move by IGT.
Back in the middle of 2014, a deal started that would see International Game Technology take over GTECH. It was finally approved in the United States where IGT is based, and as a part of this takeover, GTECH is going to be rebranded as IGT. The deal was worth $6.4 billion making it one of the largest (if not the single largest) mergers in the history of the online gambling industry, but not everyone is impressed.
Canadian players have spoken in a major way with government-operated sites like PlayOLG and PlayNow that use IGT slots and some lottery options by GTECH. And what they have spoken is a massive chorus of disapproval. While a part of this is the fault of the rules the federal government has about licensing procedures, a major part of it comes down to the fact that IGT hasn't kept up with the trends in the online slots industry over the past several years.
Let's be clear about something: IGT is undoubtedly in the top tier of slots providers on the world stage in the land-based arena. With that having been said, they are not all that competitive in terms of game quality in the online sector, and it's very irritating for Canadian players who want to play on government-operated sites. The focus has shifted from quantity to quality of games inside of the past 36 months, and IGT has not adapted to this change in landscape.
Instead of coming out with new games that innovate and push the envelope, they've relied on a strategy that largely consists of resting on their laurels. There's nothing inherently wrong with that, but Canadian players have spoken in a major way about what they think about IGT's games, and it's not clear at this point if the GTECH acquisition is an attempt at shoring up some of those weaknesses. In spite of this, one thing is for certain: Government-operated sites in Canada will not get an increased market share until they start giving their players what they want, and that's better games.