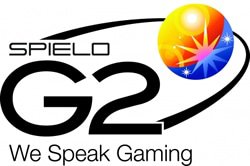 Bingo is one of those games that doesn't get as much attention as a lot of other forms of gambling.
Online slots tend to be the type of Internet gambling that gets the most attention from people who want a simple-to-learn game that provides a lot of action, and that's a shame because the many different types of bingo provide exciting experiences with massive prizes as well. Canadian bingo fans are going to really love the news that's coming out of both Loto-Quebec and the British Columbia Lottery Corporation since it's going to mean more chances to play bingo on the Internet.
Both Loto-Quebec and the BCLC have come together to form a deal with GTECH, an Italian company, to offer a bingo network that will pool players. There are a few big advantages to this approach. First off, the games are going to be audited and tested by two of the most influential Canadian online gaming regulatory bodies, so you know that they are going to be as safe and secure as possible. Second, you're going to be getting one of the best selections of bingo games possible in one place through GTECH.
The Canadian government had a bit of influence on this bingo network which is set to be the first multi-state setup of its kind in North America. GTECH was given a grant worth $5 million to help put together the software platform for this network, and this grant came from New Brunswick. Obviously they view this as being an investment, and they are looking to put together something that will pay off dividends over the future. Having the biggest bingo network in Canada is likely to make that happen, so chances are that they are going to see some positive returns on this investment.
GTECH is known for all of the work they have done with government-regulated online gambling services in Canada. They have a special data center that's located in Montreal which hosts their servers for their games, and they have a National Operations Center in Toronto that includes all of their support services. They offer support via live chat interfaces over the Internet as well as traditional telephone-based lines that you can call, so they really have everything covered when it comes to helping players with any problems that they have with their services.