Global Poker Index Has Named Daniel Negreanu Player of the Decade
By:
Russell Potvin

, Fri. Jan. 17, 2014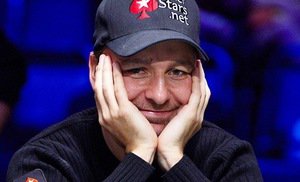 Daniel Negreanu has been recognized as the top poker player of the decade by Global Poker Index.
Negreanu is a Canadian poker star from Toronto, Ontario. Global Poker Index is a leading poker ranking website for players from around the globe. Daniel Negreanu has been successful on the international poker stage from a young age. At the age of twenty-three the won his first WSOP gold bracelet. This made him the youngest poker player to ever win the tournament. Since then he has been a Team PokerStars representative and star Canadian player.
Negreanu had numerous successes in 2013 throughout the international poker tournaments. He won two gold bracelets and the inaugural Asia Pacific main event at WSOP. Last year he was also named the top poker player of the year by three notable poker organizations. In total, Daniel Negreanu has won tournament pots worth over $19 million. He has had a very successful poker career and outplays his best competitors. Throughout his wins Negreanu remains humble and respectful of the game he loves and his competitors. But he is far from finished his career. He still has a lot to prove to himself and his fans.