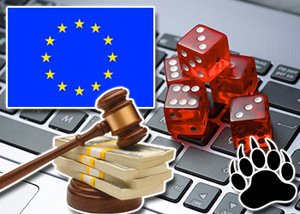 This past Tuesday, the European Commission finally announced that an agreement regarding the final draft of the EU Data Protection Reform act had been reached.
The purpose of the act is to ensure proper data protection and privacy through uniformity across various industries and European countries. Companies that fail to follow the rules will face some significantly heavy fines.
There are two parts to the Reform. The first, the General Data Protection Regulation, essentially requires all companies, including gambling operators, to tell their customers how their information will be used and notify them if their data is compromised in any way, including but not limited to hacking. The second, which is the Data Protection Derivative, gives law enforcement more power, even across borders, to help combat data and information-related crimes.
In order to ensure compliance with the Reform, the provisions clearly spell out penalties for companies that fail to meet the privacy guidelines. The maximum potential penalty for anyone in any industry is 4% of that company's gross worldwide revenue - millions upon millions of dollars for some. Although the new gambling companies out there could certainly stand to lose a lot, worldwide giants like Google might pay fines well into the billions if they do not carefully observe these new rules.
The gambling industry has always been one laden with fraud, and that is precisely why online gambling is forbidden in so many countries around the world. It generates income for many countries around the world, particularly for major software developers such as Microgaming and Playtech, as well as big-name online casinos such as 888 and Bet365. Although the highly ranked online casinos and the operators that run them already go to great lengths to protect consumer information, they will need to make some changes. Namely, they will need to rewrite their privacy policies in such a way that their European customers can understand them, and they will need to create mass notification systems in the event of some sort of breach of that sensitive information.
The good news is that everyone has some time to prepare and the EU will not spring the Reform on everyone in the blink of an eye. For now, the European Parliament is expected to adopt the final text in early 2016, and it will take affect two years later in 2018. This means that everyone, including gambling companies, have quite a bit of time to get their proverbial ducks in a row and make the necessary changes.