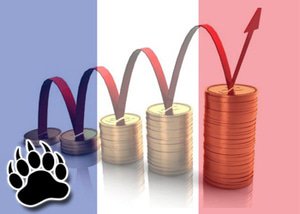 Online sports betting in France is on the increase and figures released show that French online sports betting operators took in over three-quarters more wagers on the 2016 Rio Olympics than the 2012 London event.
ARJEL released figures that show the total Olympic wagers at the 12 French-licensed operators topped €33.9 million during the Rio Olympic games, up from €19.2 million four years ago during the London 2012 Olympics. Online Olympic revenue more than doubled from €3.3 million to €6.8 million.
What is interesting about the figures is that the share of in-play wagers was actually lower than in 2012, falling from 57% in London to 50% in Rio. ARJEL has blamed this decline on the time difference, as most French bettors were in bed while many of the Rio events were taking place.
Looking at the figures, it was shown that the most wagers were placed on tennis. French players wagered a total of €8.5 million on this Olympic sport, followed by basketball at €6 million, football at €5.8 million, handball at €5.4 million, and volleyball at €2.1 million.
Euro 2016 a Winner for Online Sports Betting in France
The Euro 2016 football tournament also helped increase the French-licensed sports betting turnover and revenue to their highest totals since the regulated market was launched in 2010. French operators took in a massive €585 million worth of sports wagers in the three month period ending 30 June. This was 73% higher than Q2 of 2015. Our of these figures, €102 million (17%) was spent on the first part of the Euro 2016 competition, with the full tournament generating wagers of €141 million.
Revenue Figures for Q2 For Online Sports Betting in France
The total sports betting revenue for the second quarter of the year was up 45% to a record €91m. These figures would have been higher but for punter-friendly results, which boosted player return by 2.9 points (84.4%, excluding bonuses).
Football, tennis, and basketball accounted for a combined 91% of the Q2 sports betting figures. Football came in at 57% which was lower than the 63% recorded in Q2 of 2014 during the FIFA World Cup.
Horserace betting has continued to decline. Its turnover has fallen 12% year-on-year to just €218 million and revenue is down 10% to €55 million.
In Q1 2016, online poker managed to post its first year-on-year revenue gain in five years, but revenues slipped 2% to €53 million during Q2. Tournament buy-ins were up 7% to €450 million while cash games stakes fell 9% to €853 million.